Counseling plays a vital role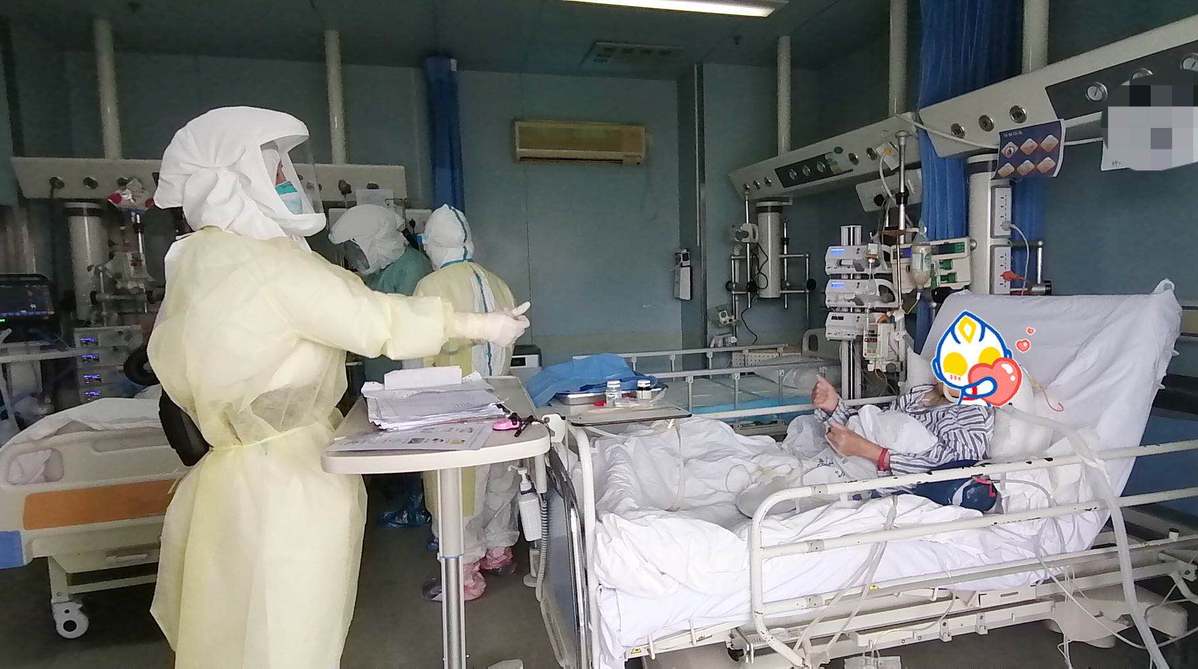 After nearly a year of psychological intervention, a woman from Wuhan, Hubei province, has finally found relief from her mental struggle, and the fallout from the coronavirus has gradually faded from her life.
The 50-year-old, who asked to be identified as Li, suffered a mental breakdown after she and her husband contracted COVID-19 at the end of January last year, when it was difficult for them to find hospital beds because local facilities were overwhelmed by a huge influx of patients.
She reached out for professional psychological intervention.
Even after being admitted and later discharged from hospital, her mental symptoms persisted.
"I was so desperate and could not accept that I had contracted such a terrible disease," she said.
Li began worrying about the infection relapsing and being shunned or excluded from social situations, which, along with heavy work pressure, made her sink into frequent depression.
In the beginning she called a hotline to speak with a therapist every five to 10 minutes. As she began to feel a bit better, Li reduced the time and frequency of telephone counseling, calling the therapist every other day and even every few days.
Li"s experience is not unique. According to a survey published in the medical journal World Psychiatry by a team of Chinese experts this month, mental problems can often occur among COVID-19 survivors.
The survey of 4,328 hospitalized COVID-19 patients discharged between Jan 18 and March 29 last year from five hospitals in Wuhan found that risk factors for more severe mental health problems include re-infection, living alone, being female, having other chronic physical diseases, and low education and income levels.
In a previous interview with China News Service, Lu Lin, director of Peking University Sixth Hospital and a member of the Chinese Academy of Sciences, cited a World Health Organization study as saying that the impact of COVID-19 on mental health could linger for 10 years or even longer.
Problems such as post-traumatic stress, psychological pain and burnout at work may affect normal functioning of recovered patients for a long time, Lu said.
The State Council released a work plan in March on sustained psychological counseling services for those affected by COVID-19.
The work plan asked community workers to help recovered patients and their families return to their normal lives and prevent disease-related social stigma.
Du Mingjun, a psychologist in Wuhan, worked with her colleagues at the provincial psychologists' association in Hubei on a 24-hour hotline for psychological assistance.
Du and 400 volunteer counselors in her team received over 4,000 calls last year, with 20 percent from COVID-19 survivors.
Chinese people tend to hide and digest negative feelings themselves, and seldom seek professional help, Du said.
She said the hotline offers a safe place for them to talk about their struggles and relieve their emotions.
During the past year, Du spoke with Li on the phone to help her get through the dark periods. As Li's therapist, she said her job was to calm Li down and help her return to rationality when she was overwhelmed by fear and anxiety.
"I sincerely listened to her troubles, helped analyze the difficulties she was facing, gave her resources she could use to solve problems, offered her an outlet for negative emotions and worked with her on a plan for what she could focus on at the moment," Du said.
Li said that Du's help encouraged and cheered her up through positive affirmations and guidance, and filled her with hope.
Du said the best treatment for mental problems is returning to normal work and life, which will reduce the time to develop negative feelings and bring positive strength.
She also stressed the importance of identifying the role of COVID-19 survivors in psychological intervention to avert disease-related self-criticism or shame.
"The survivors are not only sufferers, but are also warriors and heroes combating the coronavirus," she said.
In the fight against the coronavirus, some recovered patients donated their plasma to help treat others, she said, adding that it is necessary to transform the feeling of shame into a sense of responsibility and honor.
Dai Zhengqing, a psychological expert at Wuhan University, said, "It is necessary and urgent to carry out long-term psychological intervention and observation of those who contracted and recovered from the disease."
Dai said the government should introduce professional plans to deal with such collective and social trauma, and conduct public mental health education.
Huang Bing, a volunteer counselor from Qianjiang, Hubei, realized the importance of strengthening public awareness of the need to respect and get along with recovered patients.
To help reduce social discrimination, Huang joined a team organized by the local government to give speeches about mental health in her hometown, spread basic psychological knowledge to help residents objectively understand COVID-19 and its hazards, and reduce the rejection of recovered patients due to fear.
The one-year plan initiated by the local government also includes regular return visits to COVID-19 survivors and their families, and tracks their psychological situations in a timely manner, she said.
Those measures are essential for them to recover their mental health and reintegrate into society, she said.
Now, Li seldom looks back on the stressful memories and negative emotions as she is busy running her clothing company and managing a 60-member team.
She said she finds inner peace though psychological counseling.
"I will do what I can to help others, whether in their daily work and life, or regarding mental health," she added.